This Friday marks the beginning of the 4th annual Nantucket Book Festival. Annye, along with many on the Book Fest team, have spent countless hours making sure the festival is a success. These volunteers all work hard to bring the joy of reading to Nantucket Island.  
A note from Annye:
Do you remember when you learned to read?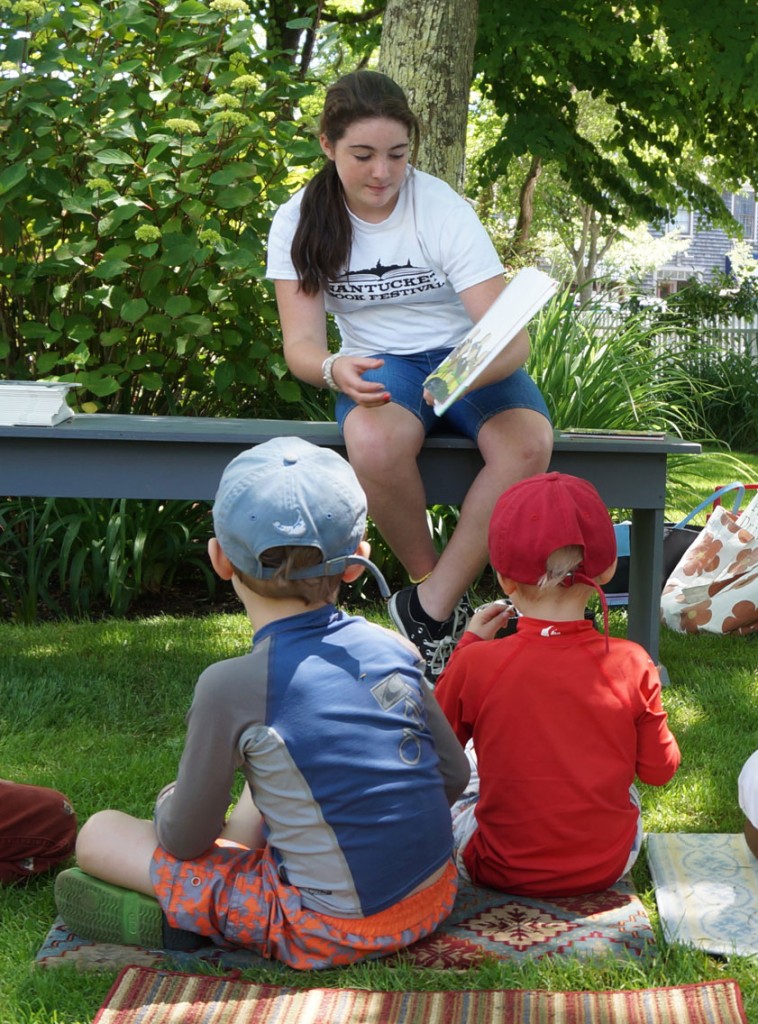 Do you remember your excitement when you first fell in love with a book, the characters who made you smile, who helped you dream, who gave you courage?
We remember, too, we volunteers of the Nantucket Book Festival. It is those memories of delight and wonder that fuel us to bring that same experience to our audiences both young and old.  We believe that reading is a key to a life of curiosity and imagination, a wider view of the world and all its peoples, and a way to understand others different from ourselves, so that we may come closer together, to make life richer and better for all.
These ideas are the foundation upon which we built the Nantucket Book Festival, and that mission remains the same today.  That and making certain that our audiences have a great experience!
The Nantucket Book Festival's mission is to create a multi-day cultural event celebrating the rich literary resources of Nantucket's past, present and future, and promote and support literary initiatives on Nantucket. The festival seeks to benefit the breadth of the community by hosting a variety of predominantly free events, including author readings and presentations, panel discussions, book signings, workshops, writing competitions, school programs, gatherings, and conversations, as well as incorporating other allied arts and entertainment.
Just as the stars above Nantucket charted your great fleets, it is the book in the hands of eager young readers which will chart the course of your community. – Jack Gantos
We here at Annye's hope you make it to a couple of events this weekend! Visit www.nantucketbookfestival.org for full schedule and information.